How to choose the best biometric access control for prisons
The role that prisons play in any country's ability to establish a safe and secure environment for its population is becoming increasingly important. Having biometric access control software is the most effective solution available today.
Here are the main problems in prisons, the solution and how to choose a good biometric access control.
Problems in the identification process in prisons
Undetected identity theft leads to various problems, such as the following:
Unauthorized persons visiting prisoners.
Prisoners leaving the prison without any permission to do so.
People who enter as workers or suppliers without being so, gaining access to places in the prison that they can damage or manipulate, such as the computer system.
Not having accurate information on which prisoners have been visited and by whom.
The solution: implement a biometric access control system
There are multiple advantages for implementing a biometric access control system in prisons, below you can discover the most important ones.
Helps predict behavior and identify links between inmates and visitors.
Provides reliable and instantaneous information that is available to share with other national and international public security agencies.
Speed up the entry process by avoiding long lines.
Controls the entry and exit of inmates on work or study leave and control of staff, lawyers, family members, etc.
Generate reports: lists, individual files of persons and statistical graphic reports. It will also facilitate the management of prison intelligence reports, these reports will collect specific information that will allow the prison system staff to perform intelligence tasks. The report will expose the personal data of those visitors who at some point were inmates and today are visiting an inmate.
Duplicate Control: it is an operation carried out automatically by the system to prevent an individual from being registered more than once.
Prison Census: It will allow generating a reliable database of fingerprints and nominal data, with the totality of the prison population and of each one of the centers where they are carried out.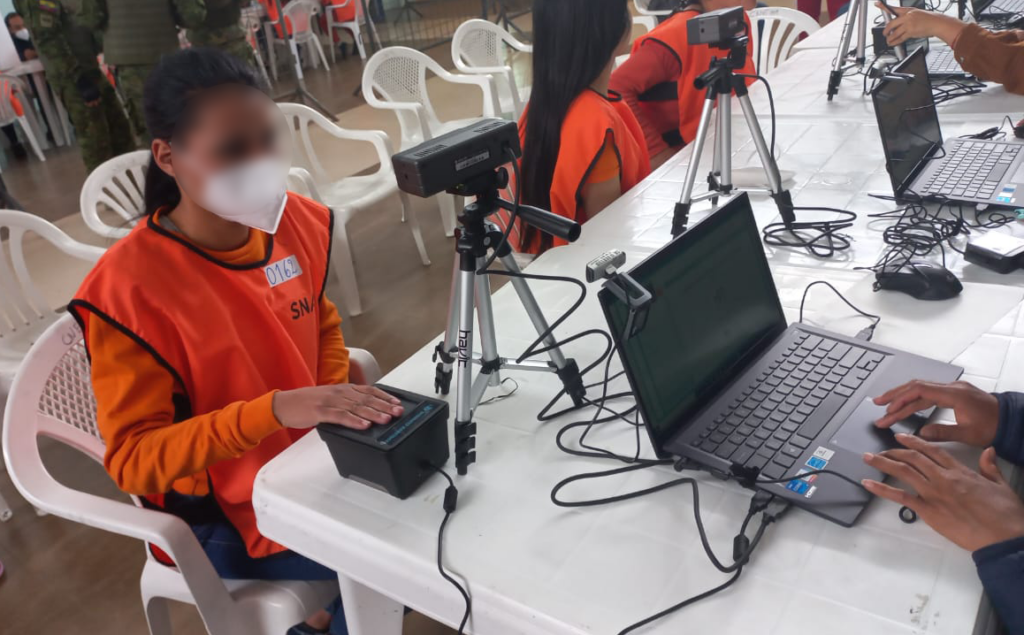 What aspects should we take into account when choosing the best biometric access control software?
Compatibility with other software
It is essential to choose a good biometric access control system that is easy to integrate, but above all that can be compatible with other software.
Different possibilities of readers according to needs
It is important that a biometric access control has different types of biometric sensors or readers from different manufacturers, as each sector has different needs.
Ease of use
Knowing how to handle the tool in an easy and intuitive way will be very helpful, both for the person who will control the software and for the person who will use it.
Low maintenance
One of the main requirements that customers look for in access control software is minimum maintenance. Solutions that guarantee the security and operability of your installation every day of the year, and that the device is not damaged.
Verázial ID Prisons software is designed with the best biometric technology and has all the features mentioned above to provide prisons with great security.